10/14 Return to School Update- Students will not Return Until Nov 9.
Posted October 15, 2020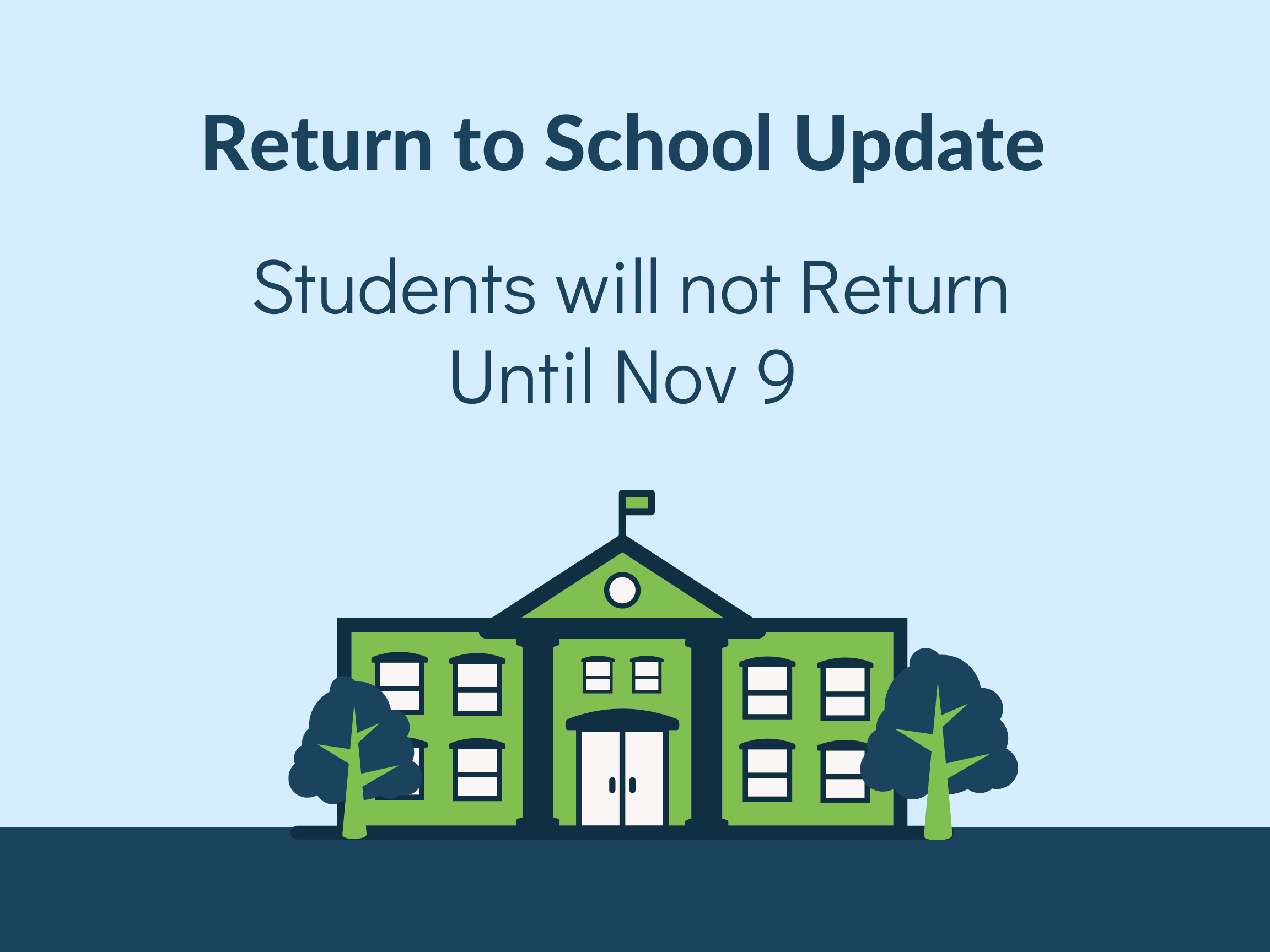 Dear Families,
You may be have heard by now, our Superintendent Susana and central office has made the decision that middle and high schools will not open for in-person and will continue in remote learning for students for at least three weeks into the second quarter, through Monday, November 9th.
In short, scholars will not return to the building until at least November 9th.
For full information and the statement on this decision click here: https://www.dpsk12.org/our-dps-weekly-october-13-2020/
We will still be hosting our Return to School Family Q&A tonight and tomorrow night at 5:30pm, but please know we might not have an answer for all of your questions just yet.

You can join the meeting with this link meet.google.com
Join code: BVISAdmin
Queridas familias,
Seguro ya an escuchado que nuestra Superintendente y la oficina central hizo la decisión que las escuelas secundarias y preparatorias no abrirán sus puertas al aprendizaje en persona y los estudiantes seguirán recibiendo un aprendizaje a distancia durante al menos tres semanas del segundo trimestre, hasta el lunes, 9 de noviembre.
A si que nuestros estudiantes no regresaran al edificio hasta el 9 de noviembre.
Para aprender mas sobre esta decision haga click aquí: https://www.dpsk12.org/our-dps-weekly-october-13-2020/#sp
Aun tendremos nuestra junta de Regreso a la Escuela para Familias esta noche y mañana a las 5:30pm, pero por favor sepa qué tal vez no tengamos respuestas a todas sus preguntas aun.
Puede unirse a la junta con este link: meet.google.com
Use el codigo: BVISAdmin