Continuation Ceremony Details!
Posted May 22, 2023
Hello 8th grade families, please read through the below details carefully to ensure you are #yetiready for our upcoming Continuation Ceremony at John F Kennedy High school on Wednesday 5/24. JFK HS has 3 different parking lots so we want to ensure you understand which lot to use for student drop-off and guest parking/entrance.
Please note: we will be starting the ceremony promptly at 6:00pm so please don't be late!
Scholar Arrival Details…
Please have your child dropped off no later than 5:30pm in the JFK STAFF parking lot. This is located at the intersection of W. Bates Ave and S. Lamar St (see photo below).
Families should drop students off in the staff lot, exit the lot and then head to the student lot off W. Brown Pl (see section below) to park and enter.
NO guests will be let in at the entrance connected to the Staff Lot
Scholars will wait outside with their teachers and get in alphabetical order to prepare for their procession that will happen promptly at 6:00pm.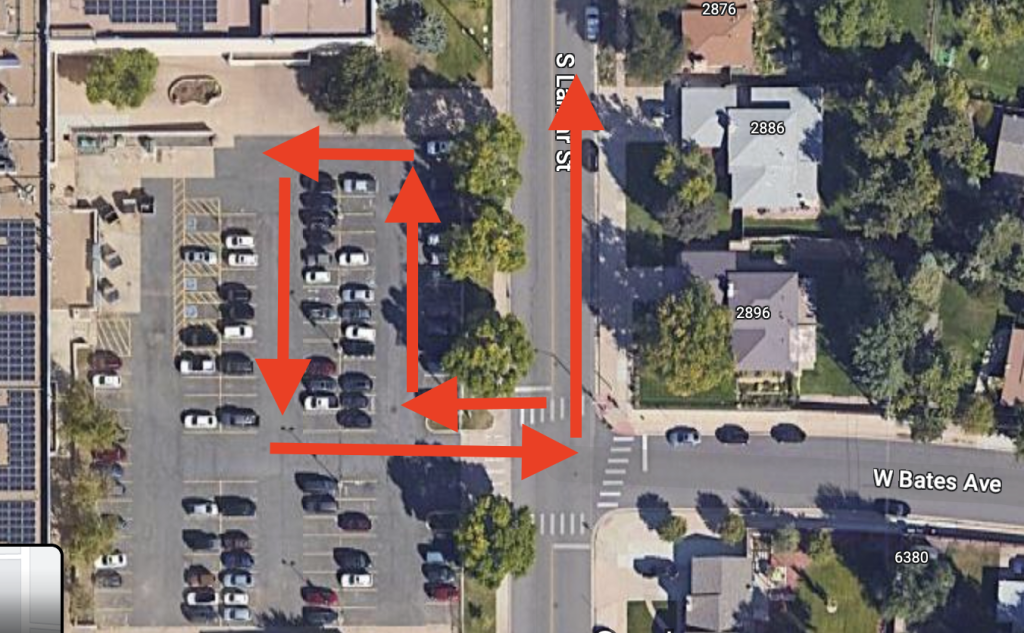 Guest Arrival Details…
ALL guests must have a ticket in their hand and enter through the JFK Student lot located off W. Brown Place (see below visual).
Tickets will be handed to scholars after they are back from their Round 1 field trip on Wednesday.

If you would rather pick up your families envelope you may do so in the front office starting at 8am on Wednesday.
Any tickets not picked up by students or families will be with Ms. Sarah at the check in table in the JFK Student lot starting at 5:15pm

Starting at 5:15pm you may begin lining up, with ticket in hand, behind the white check-in tent near the student entrance.
DO NOT bring balloons as they are forbidden item in the Audition as it causes false alarm reads.
We will open exterior doors at 5:30 to allow for families to find a seat in the Auditorium.
Both Spanish and Vietnamese headset Interpretation will be provided by DPS.
After the ceremony we will have cupcakes available in the main hallway!