Return from Fall Break
Posted October 20, 2020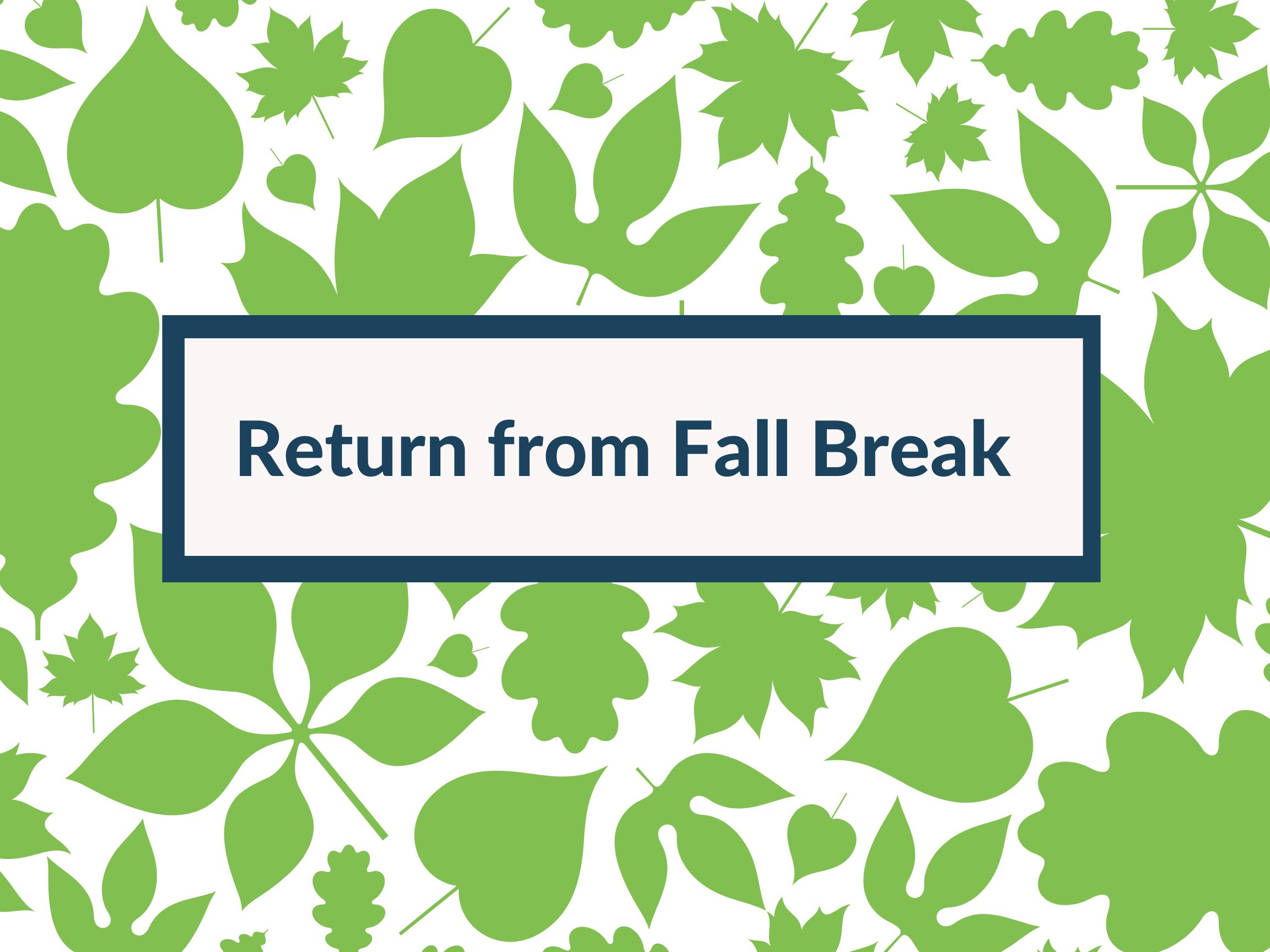 We hope everyone had a YETITASTIC and restful fall break. We are looking forward to seeing all our scholars return to learning tomorrow, Wednesday October 21st. Remember, all DPS middle schools will continue in remote learning at home until at least Friday November 6th.
We appreciate your help ensuring your child starts the 2nd quarter successfully. This means that for only this Wednesday, they are logged into the same Google Meet code by 8:30am . This is the same code they have started their day with since the beginning of the school year.
If you have any questions or concerns, please call our front office at 720-423-9600.
Stay well Yetis
---
Hola familias de Bear Valley ~
Esperamos que todos hayan tenido un descanso otoñal YETITÁSTICO y reparador. Esperamos ver a todos nuestros estudiantes volver a aprender mañana, miércoles 21 de octubre. Recuerde, todas las escuelas intermedias de DPS continuarán con el aprendizaje remoto en casa hasta al menos el viernes 6 de noviembre.
Agradecemos su ayuda para asegurar que su hijo comience el segundo trimestre con éxito. Esto significa que, solo este miércoles, iniciarán sesión en el mismo código de Google Meet antes de las 8:30 a. M. Este es el mismo código con el que han comenzado su día desde el comienzo del año escolar.
Si tiene alguna pregunta o inquietud, llame a nuestra oficina principal al 720-423-9600.
Gracias