Thu N. Awarded Honorable Mention for the Scholastic National Writing Contest
Posted February 26, 2021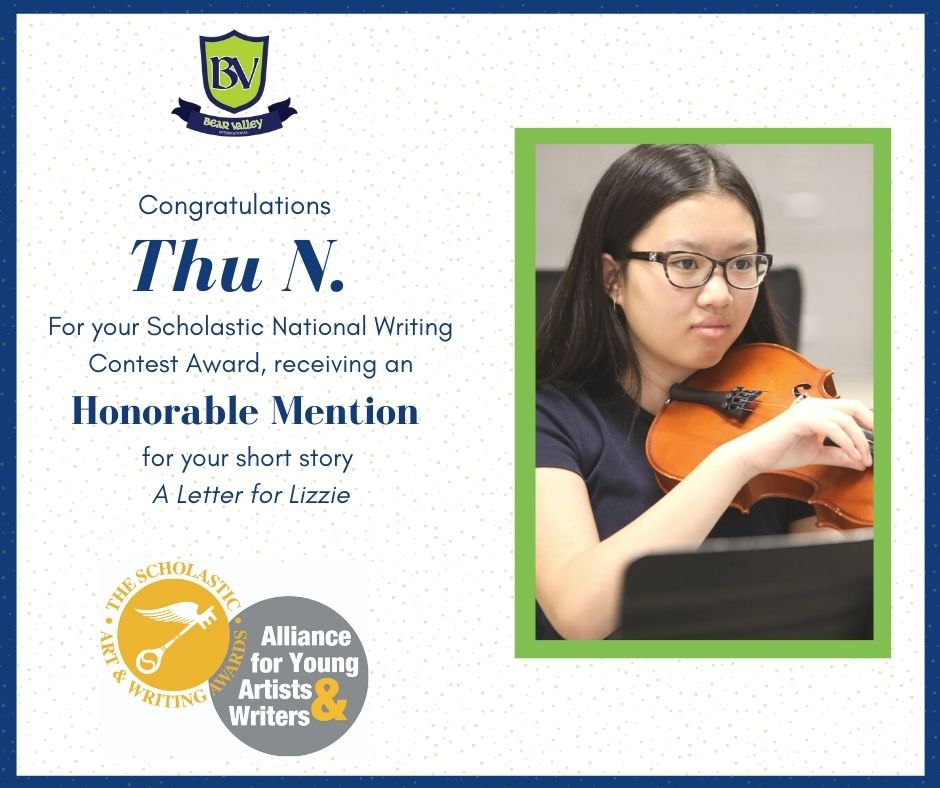 A huge #YETIroar to our scholar, Thu N, as she receives an Honorable Mention Award for her short story A letter for Lizzie. This accomplishment is recognized by the 2021 Scholastic Art & Writing Awards, presented by the Alliance for Young Artists & Writers.
She will be honored for her story "A Letter for Lizzie" at the virtual 2021 Scholastic Awards Regional Key Celebration on March 4 at 5:00 PM.
Congratulations Thu, on this remarkable achievement!